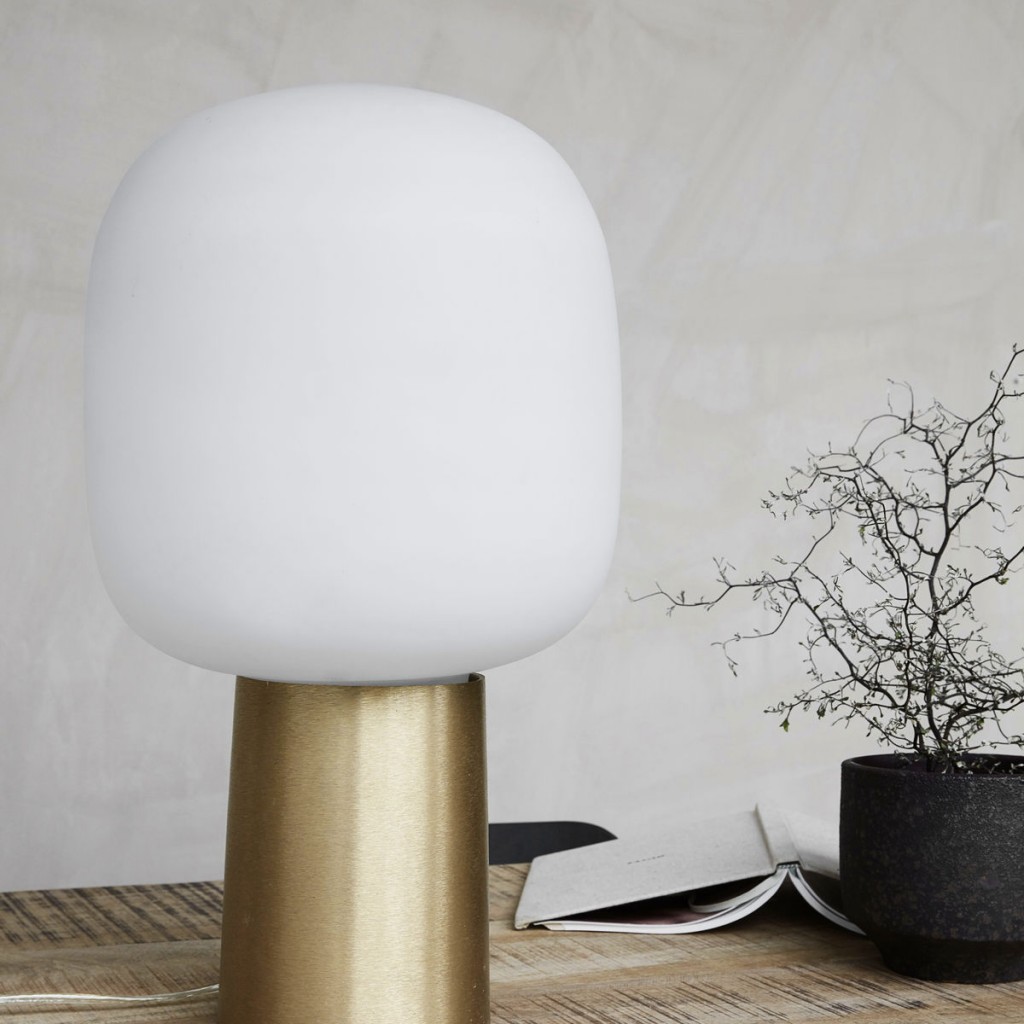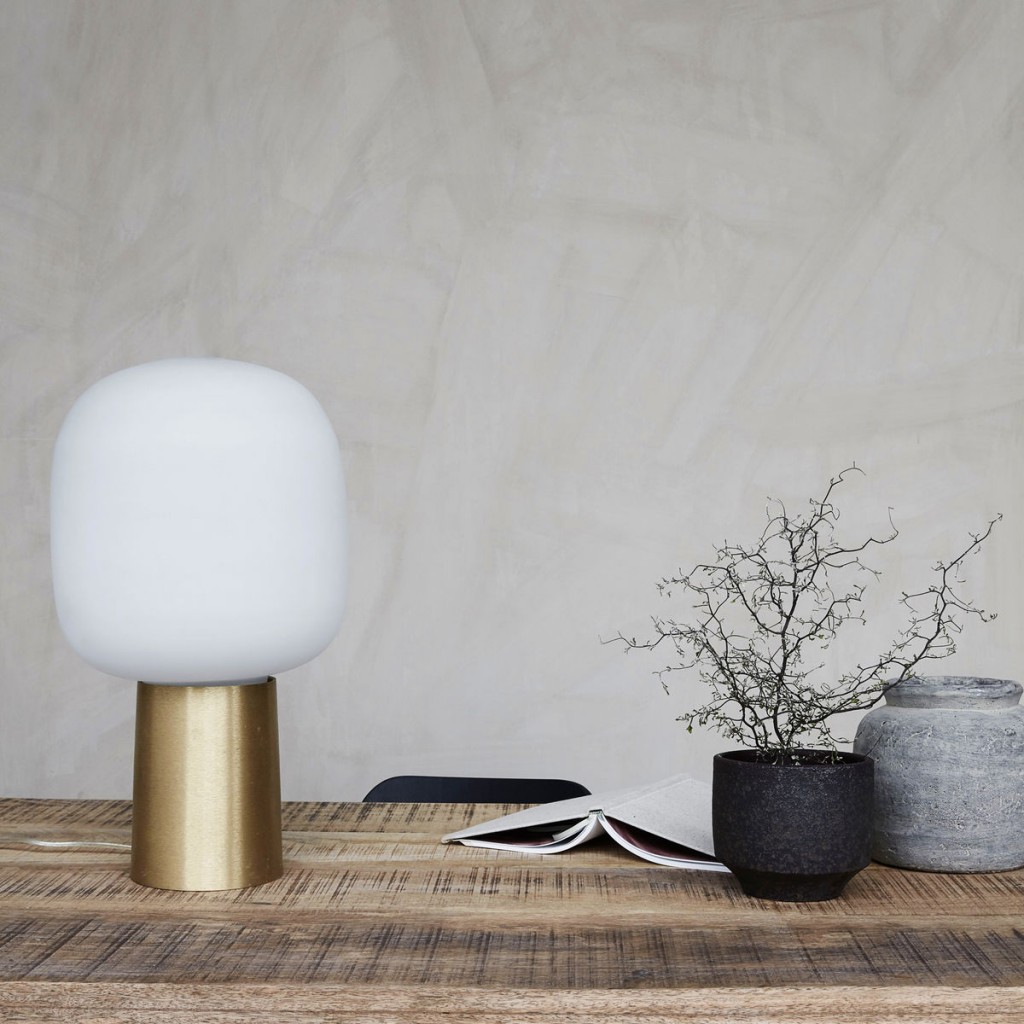 This beautiful table lamp is designed with a sculptural look in mind.
The lamp elegantly rests on a beautiful brass-plated base, it fits perfectly into most homes. Place the lamp on its own, or use it together with a group of other decorative items. Opaline glass / brass.
Diameter : 28 cm, Height : 52 cm.